Capt Dano got me down to Seward yesterday for a climb up mt. Alice, We've both been wanting to do it for a long time since its just oh sooo tantalizing from the Town. With a decent looking weather window up the trail we went.
Conditions looked good, there was a bit of a question mark connecting the lower Couloir to the middle snowfield though.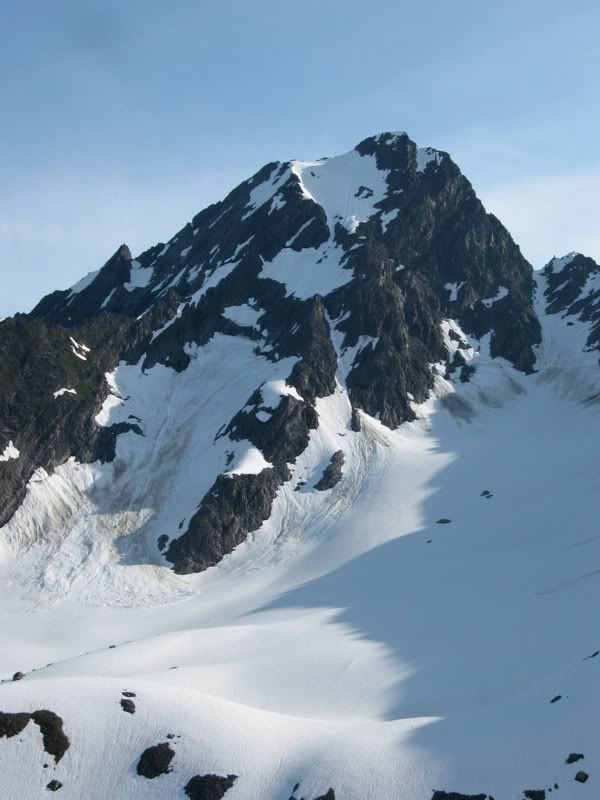 The crux of the route was in fact that lower couloir, it was fairly steep and borderline to needing crampons. At the top of the snow it required some exposed scrambling and pulling through a large boulder to get to the middle snowfield.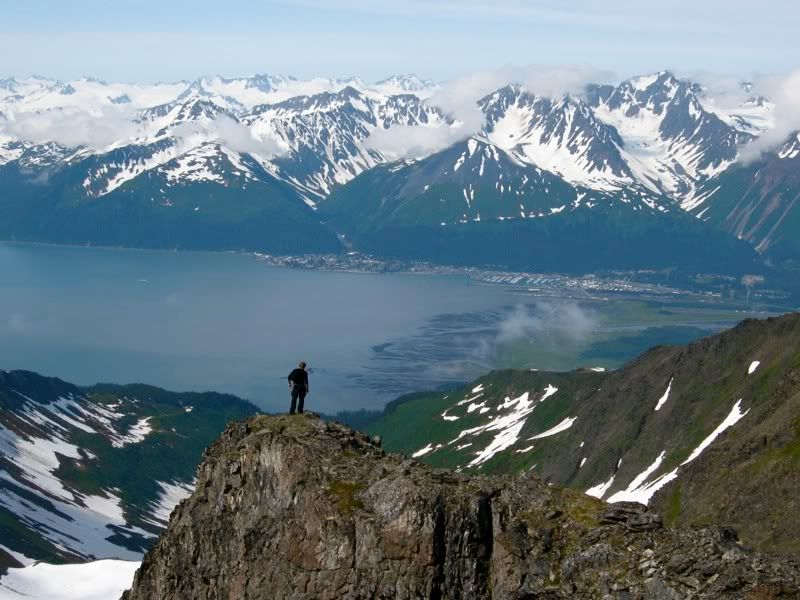 The middle and upper snowfields were in great shape, a bit on the soft side on the upper part, but nothing to really raise red flags.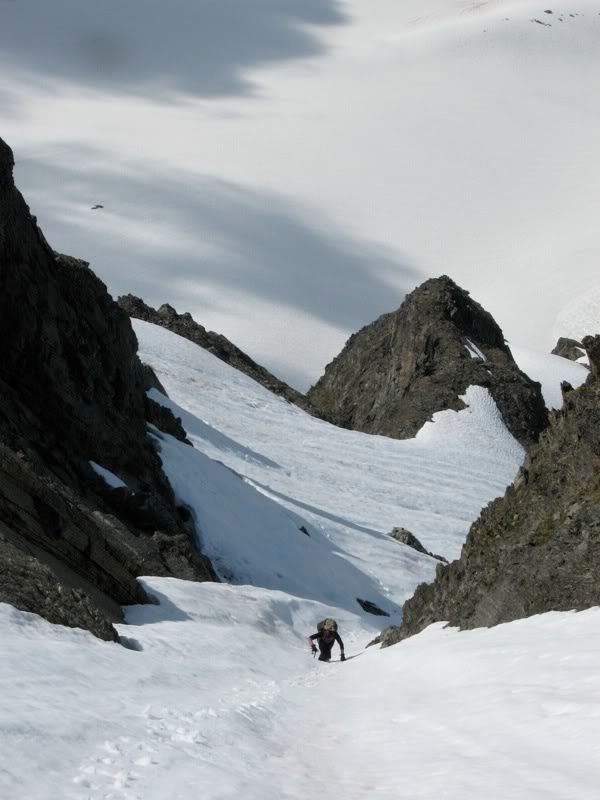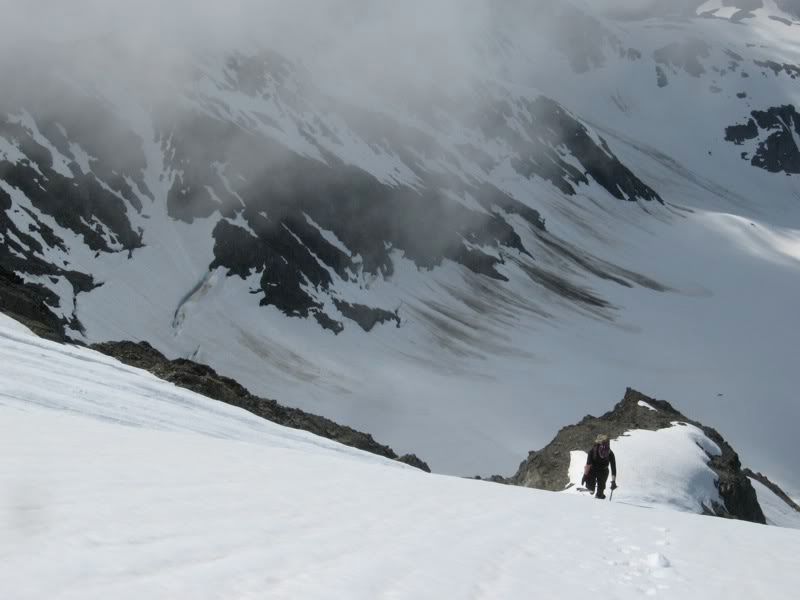 After 5,000 of climbing we saw this and started to wonder why we left the rock gear in the car...
after giving it some good looks we found a reasonable route through it via the main gully in the photo, then around the back of that there is a low 5th class chimney, or a loose and exposed scramble up route. Not bad or unreasonable unroped but focused climbing for sure due to the exposure. Nice and airy summit ridge...
There were only about one log entry per year up in the register, and nobody yet this year. cool!
Heading back down: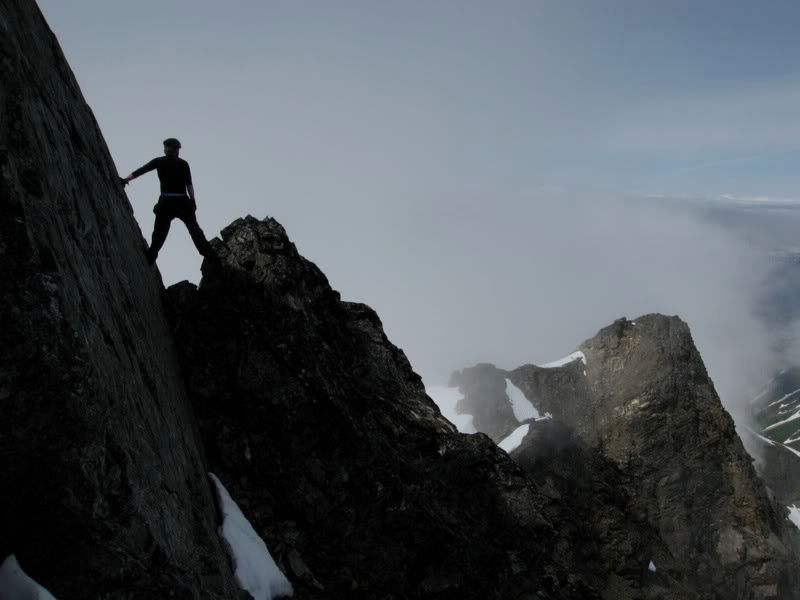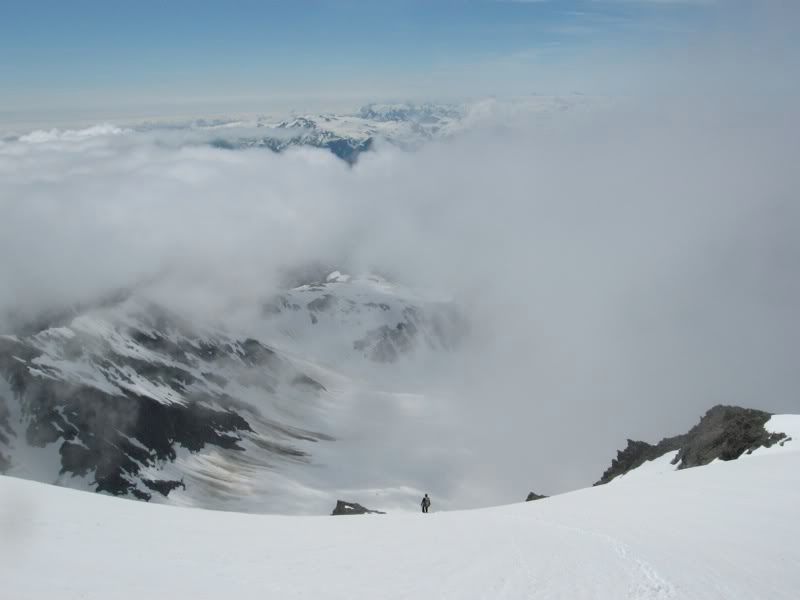 The bottom Couloir consumed a bit of time as we had to face-in down climb the whole thing, its pretty steep, at least 50 degrees.
Back at the tundra we had nap and story time as the clouds drifted in, I think we spent at least 3 hours of the day napping in the sun, it was great! Low stress climbing for sure
Nice views of Seward
A Great Day to take Saturday on a Thursday!