On Friday's I give my self the luxury to spend a bit of time on my own gear. I feel like its the shop equivalent of surfing the internet. Usually appearance goes out the window and I just try to get things functional again. This day it was my faithful Chrome Messenger bag.
I've had this thing for about 5 years now, if you cant afford a re-load, Pac or some of the other more custom bags, they are pretty nice. My first gripe though was the lack of padding under the big (heavy) buckle and the lack of reflective stuff on the back so I added this pad under it, with a lower cross strap attachment point and sewed on some 3m tape - note the hack job dating the sewing skills 5 years ago...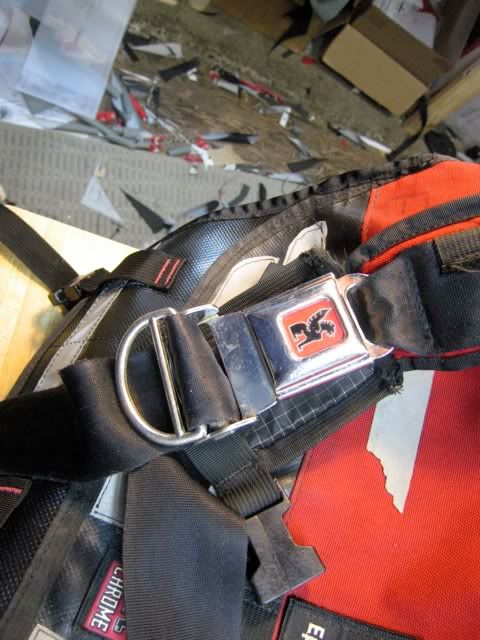 Friday though I wanted the bag to hold more volume. This 5" vinyl flap extension was the end result:
For some reason Chrome does not have reflective tape, or blinky light attachments, that's been fixed too. I also chopped off the lower straps and added about 12", and now I can run straps through the loops on the flap to attach more crap to.
Next up is replacing the oh so hip & stylish, but oh so heavy chrome buckle - the people I wack this thing with on airplanes are going to rejoice for sure.