Billy and I set out to climb Carpethian peak near portage. Its a much sought after peak because it looks bad-ass and you can see it from all around. It also gets some of the worst weather imaginable so we jumped on the sunny sunnnyyy forecast and I took friday off of work.
The plan was to summit Byron peak and traverse over. Some rock gear, lots of ice screws, bivy sacks and a tiny stove...
There is a normal route up byron that avoids most of the glacier, but we wanted to get the rope and stuff off our backs so we decided to try a more intresting glacier route which involved up to 60 degree ice climbing in spots.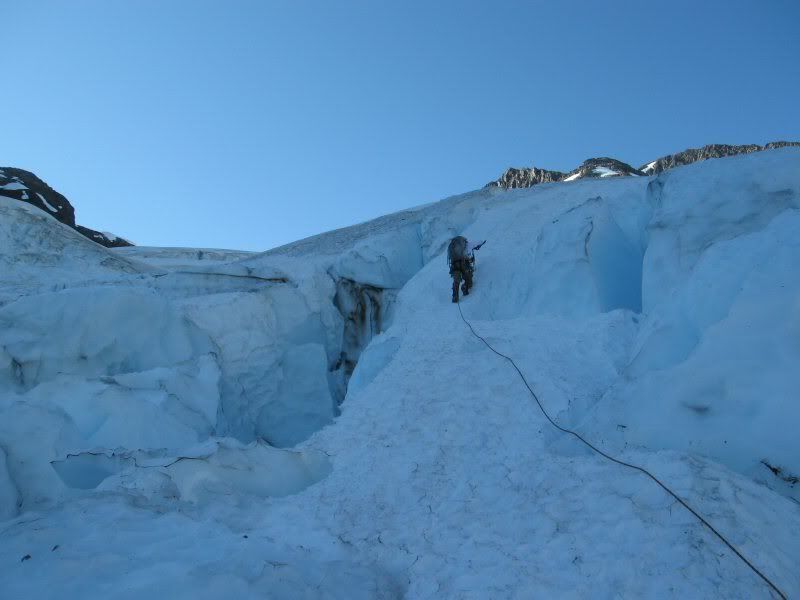 once through the first icefall we saw this..
the line shows the route we took, we didnt know till we were there weather it would go or not.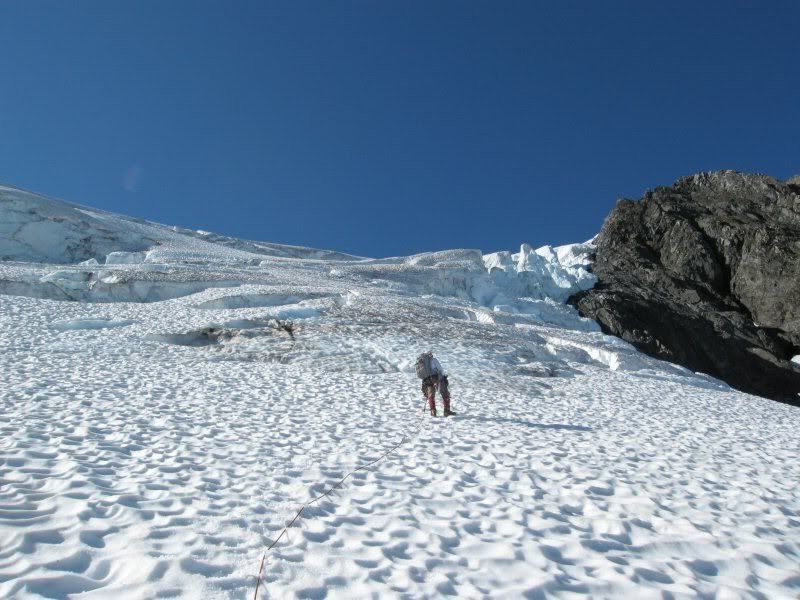 Views of whittier and Prince william sound came out...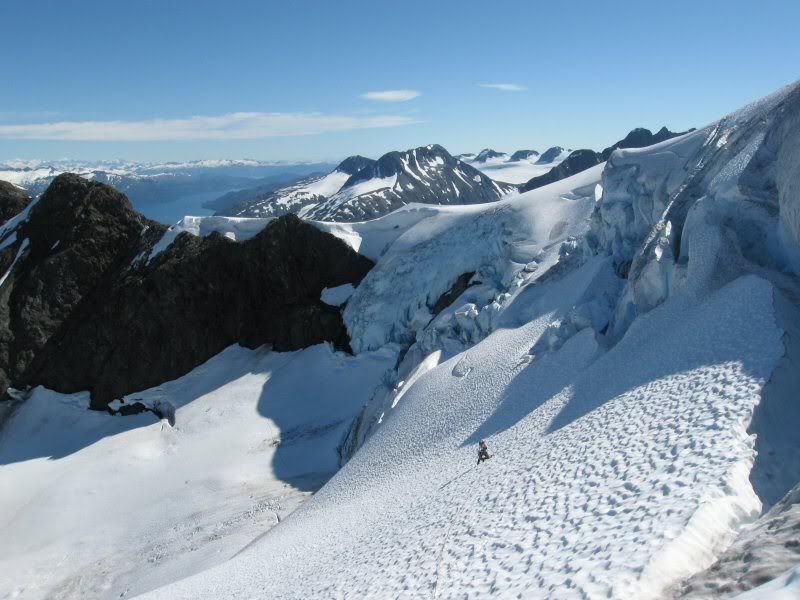 on the summit of Byron with our objective a long ways away!
It was a bueatiful day, and once we figured out we couldent do it, things got more relaxed and we soaked up the sun a bit..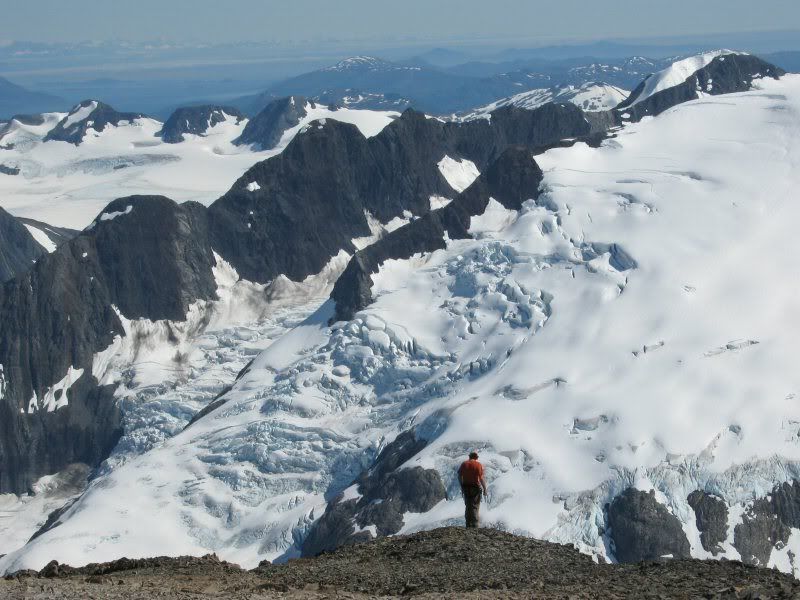 Heading down, Skookum and placer valleys in the background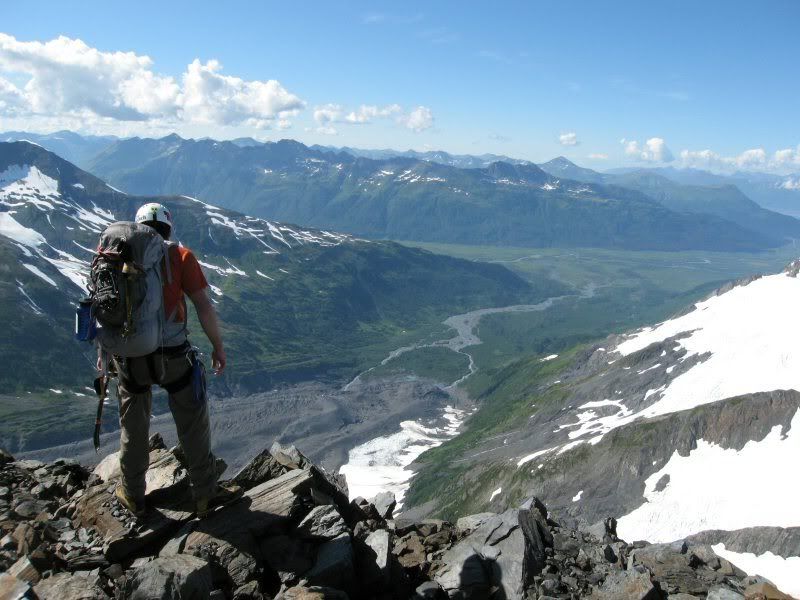 The highlight was a tourist family who thought Billy was trying to attack them when Billy tried to give them his ice tool to take photos with on the hike out... cant got into details but yes- climbers can be very scary at the 12th hour.
Went up to Hatchers on saturday for sunny rock climbing with Jillian, great day!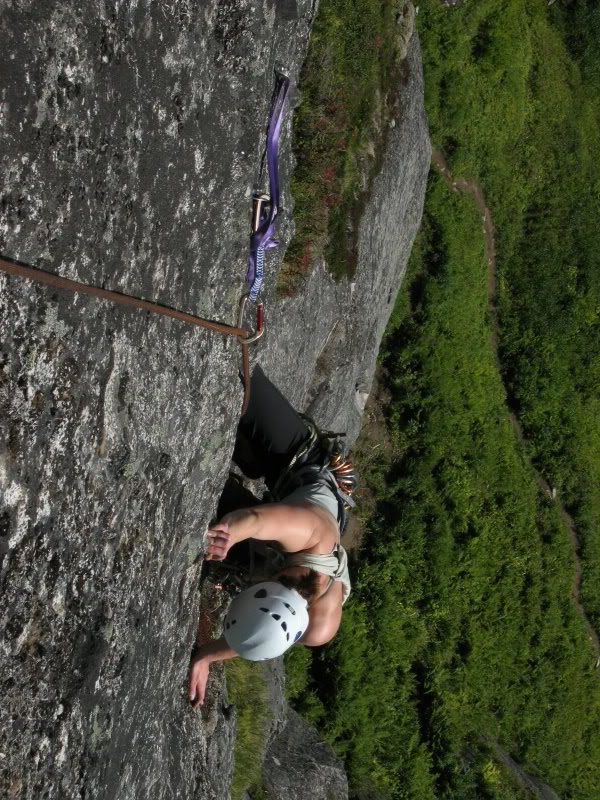 lead the top of Toto, was psyched!