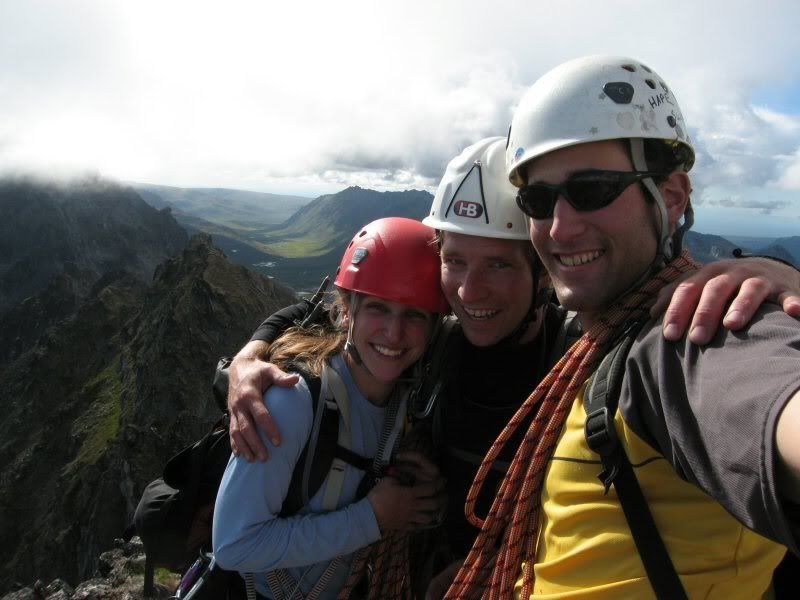 Fantastic weekend up at Hatchers, Becky, Tony and I. Made every effort to get Tony hooked on rock climbing, first multi-pitch and first hand crack. woo hooo!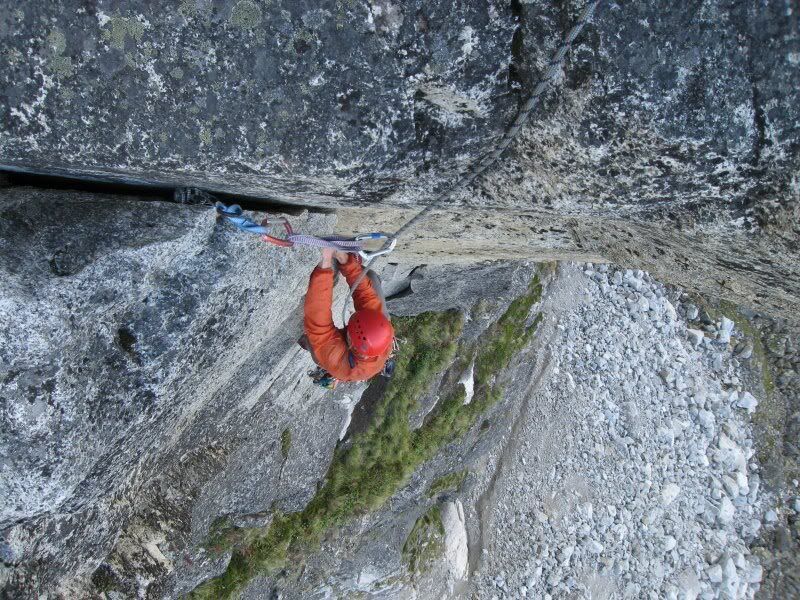 Sunday we devoted to peak bagging, After debating weather to go for the Pinnacle or go exploring, we opted to try a ridge traverse of the peaks in the fairangel cirque. Here they are, we went basically from the far right of the photo and descended the gully to the left of the center peak.
After gaining the ridge its mostly 4th class with exposure, we roped up for some of it, but in the end traversed to the right around the ridge and accessed a gully to the summit of the first peak.
the views were sick! walls walls everywhere!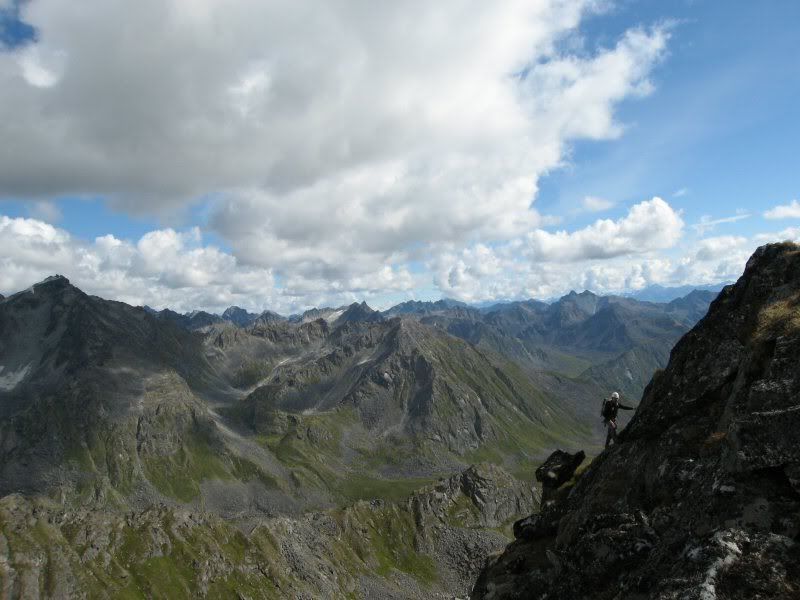 After summiting the first peak we turned to the ridge between the two with all the towers on it, more exposed 4th class, and some very exposed moves, we turned to simulclimb after a bit as the exposure was big and the north side was wet.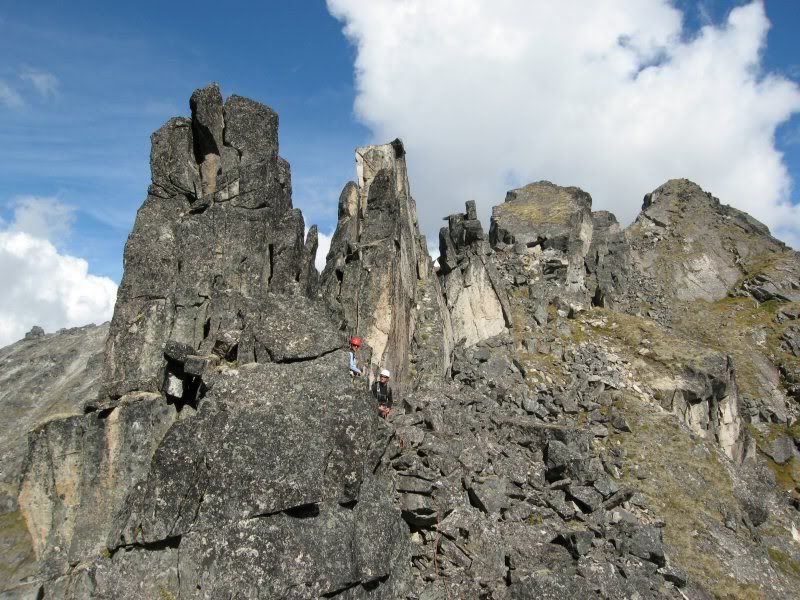 we accessed the talus slope on the east face by sticking to the ridge that seperates the "tumor", more exposed 4th class and a exposed 5th class moves.
At the top.. clouds building.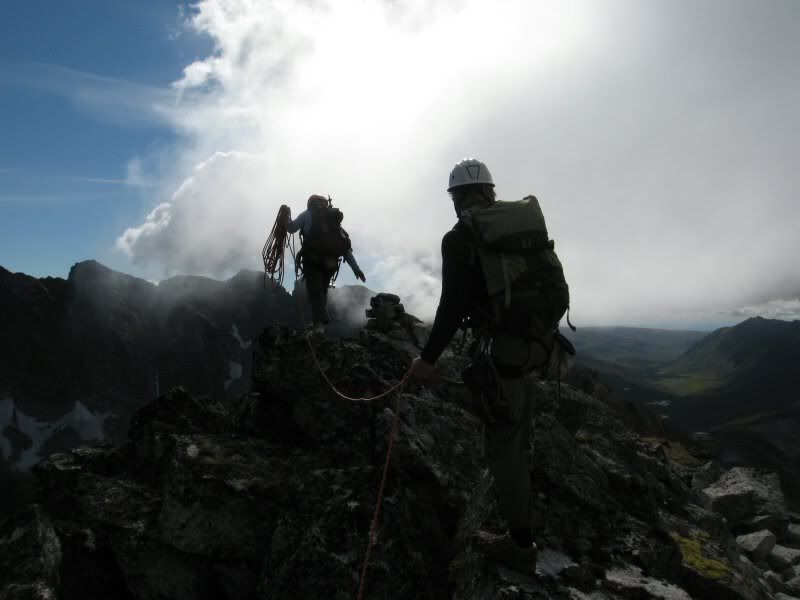 looking on with aprehension of the knife edge ridge ahead...
It was airy, but took gear well.
we reached a point where we had to rappel to access a notch, and the thunderheads were nearing. Bailing was unanmaous and we made 3 60m raps into the gully to walk off. of course the rope got stuck on the first one so and I had to climb back up to the ridgeline dodging lightning again... seems to be a trend this summer..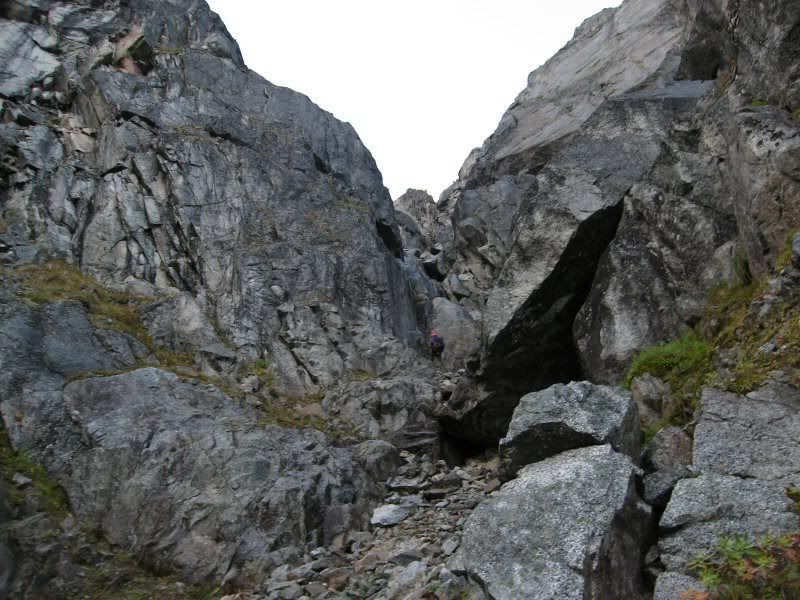 Stellar day! we were totally stoaked!
rock climbing season coming to an end soon...