A week of sewing during a bluebird high pressure spell - torture! With a weather front moving in, today was deemed play day this week!
Thoughts of getting up early and climbing Carpathian were squashed by the weather forecast. When we drove by portage valley and the car thermometer read 15 below we were kinda relieved...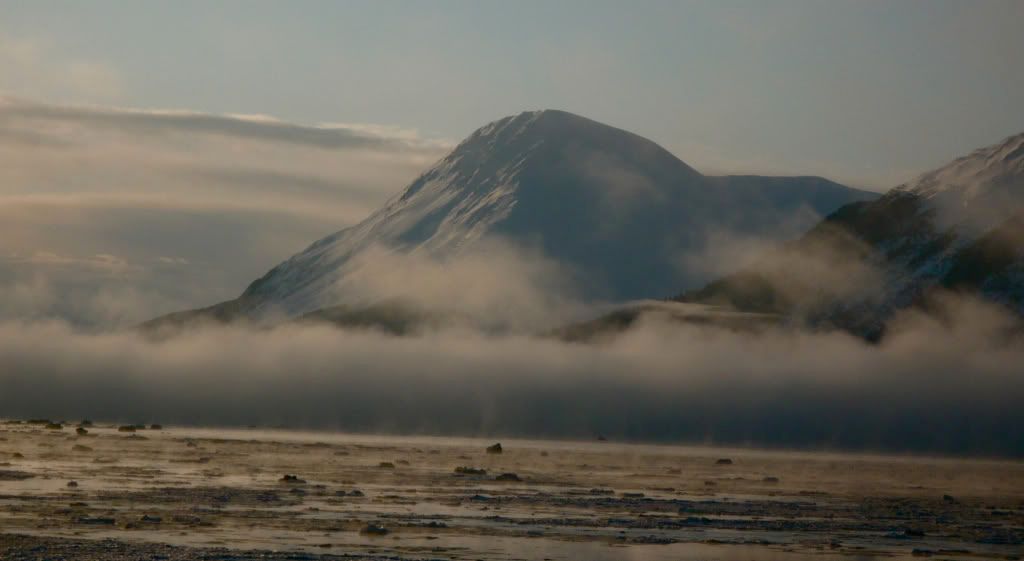 To Pastoral it was. Nice skin up between Sunburst & Magnum over Taylor pass.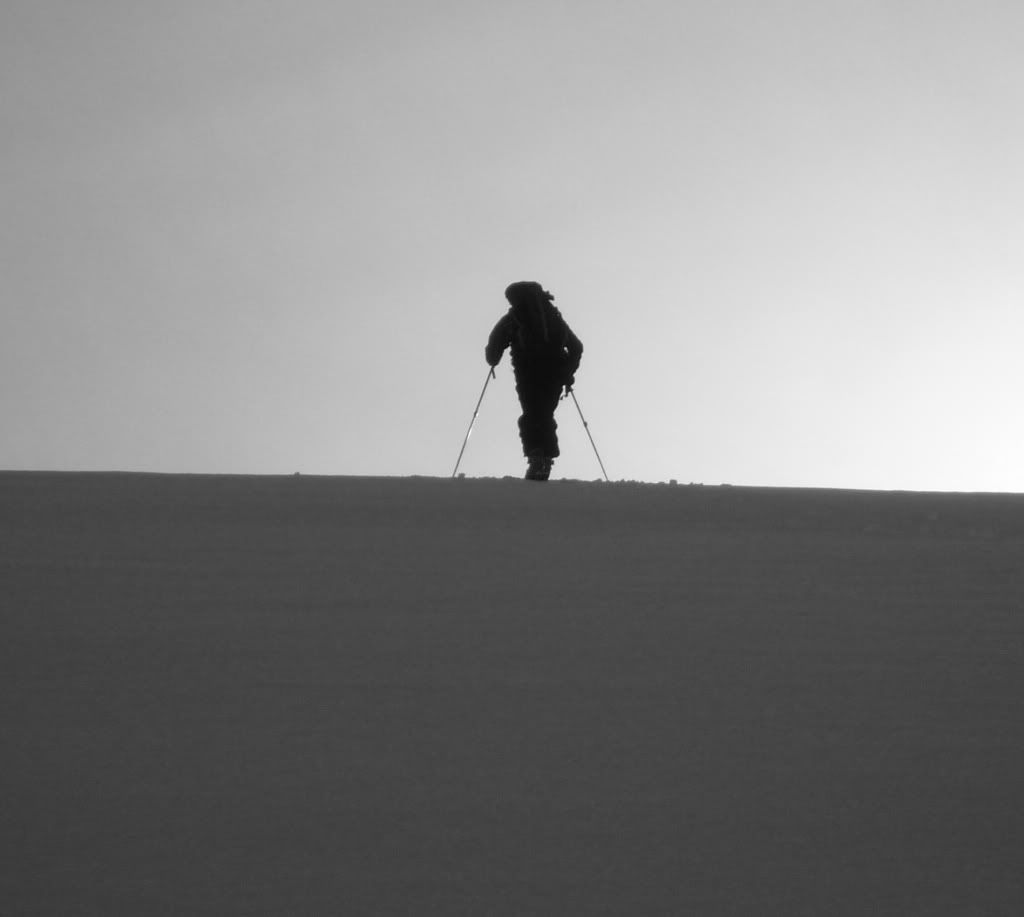 The view from Taylor pass.
The peak looked great so we went up there. Getting windy... Billy's whippet came in handy as usual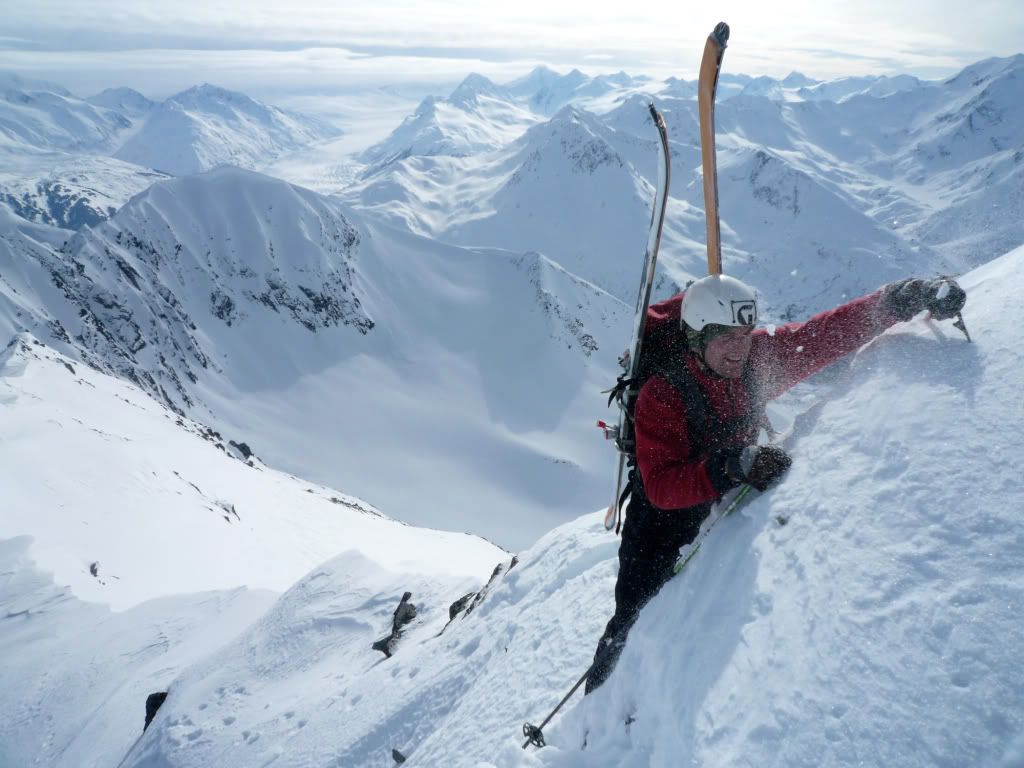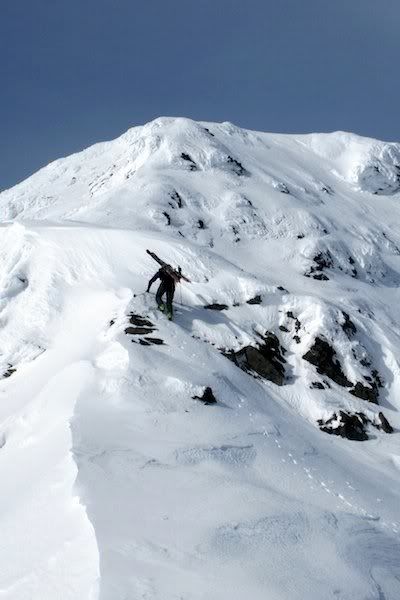 Topping out with the Spencer Glacier in the back. On the other side of those peaks is Prince William Sound.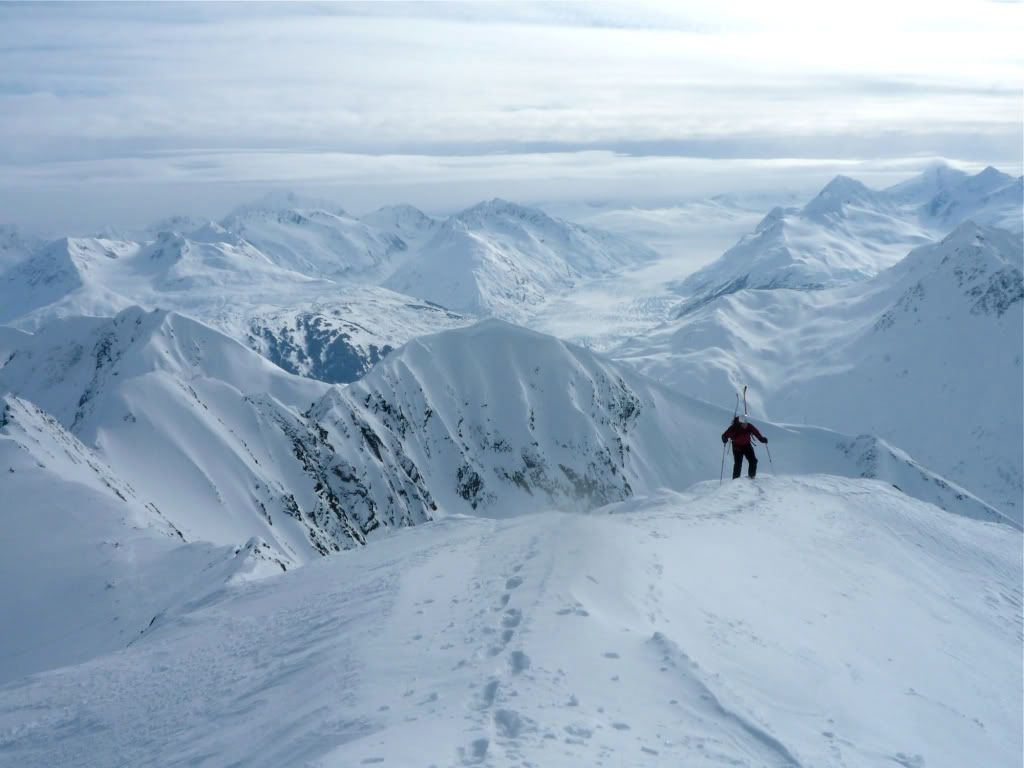 Our fearless Couloir leader Dan gives it some juice.
Spotting the Red Fox - Photo by Billy:
Billy incoming: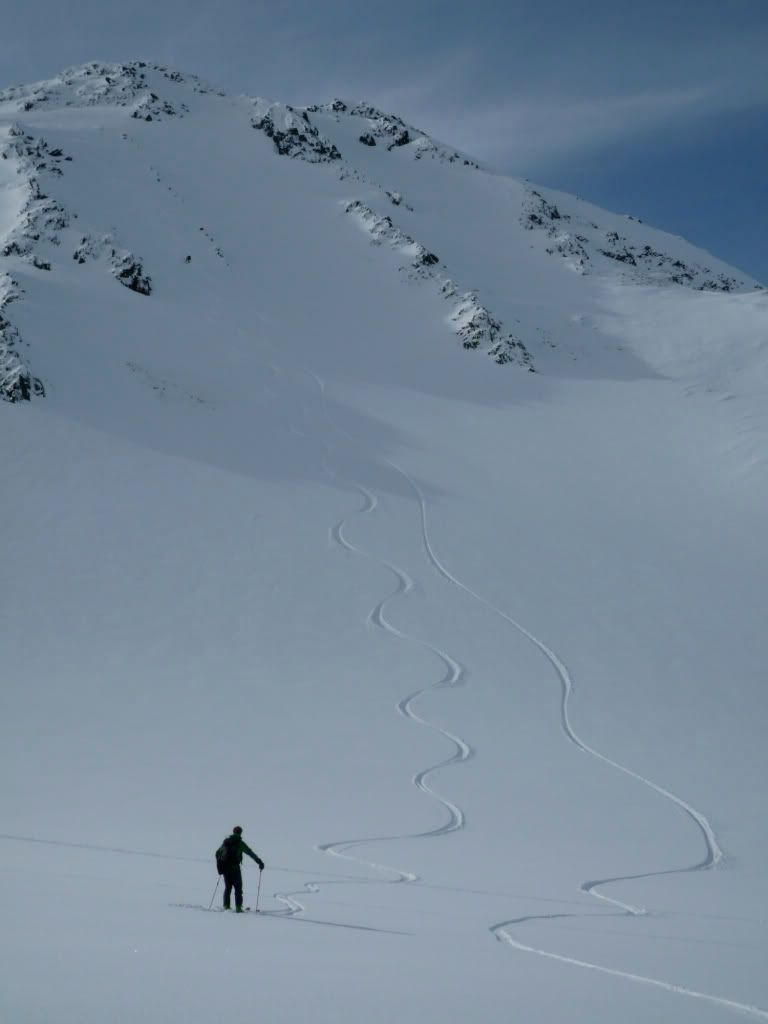 Good Stuff, all the way down off the glacier, then back up again for round 2. The front was moving in fast and we had flat light for part 2. Then headed up Sunburst and had a funky final run out. Great day, lots of vertical with the swallowtail, over 7,000'yeah!
Happy Vernal Equinox!