Two weeks ago, The GTP turned 1 and I took her out for a good long mountain run. Well today was my birthday, so she took me out on one to reciprocate the favor and to visit with my mountain friends. Good thing we both like galloping!
We landed a perfect like 18 hr weather window between the "colder by the day" rain.
Up we went. Long ridge line with lots of up and down on the south side of South Fork, then back via the valley trail. I've only done this ridge one other time like 7 years ago which is crazy since it is freaking awesome.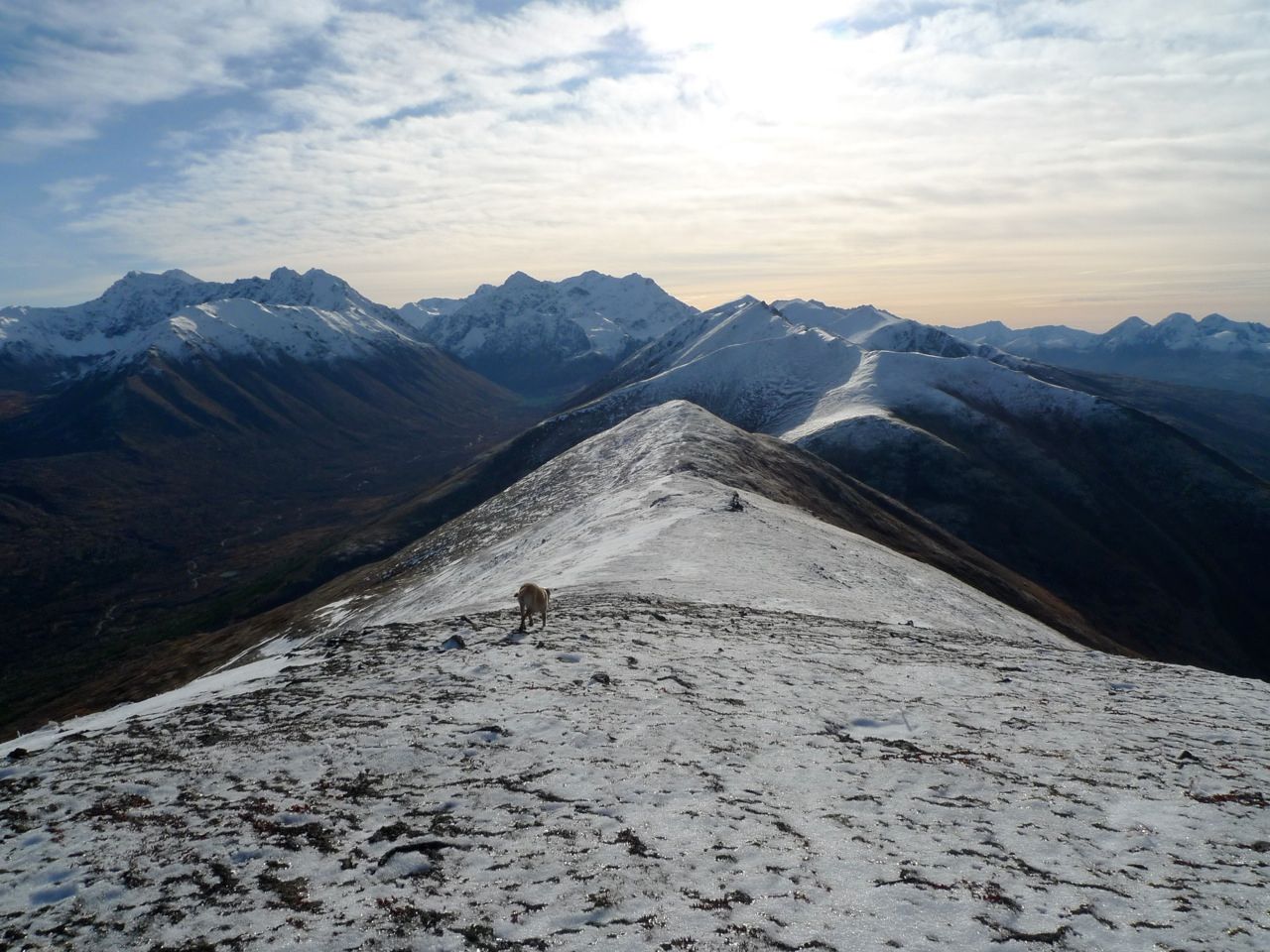 I love ridge running.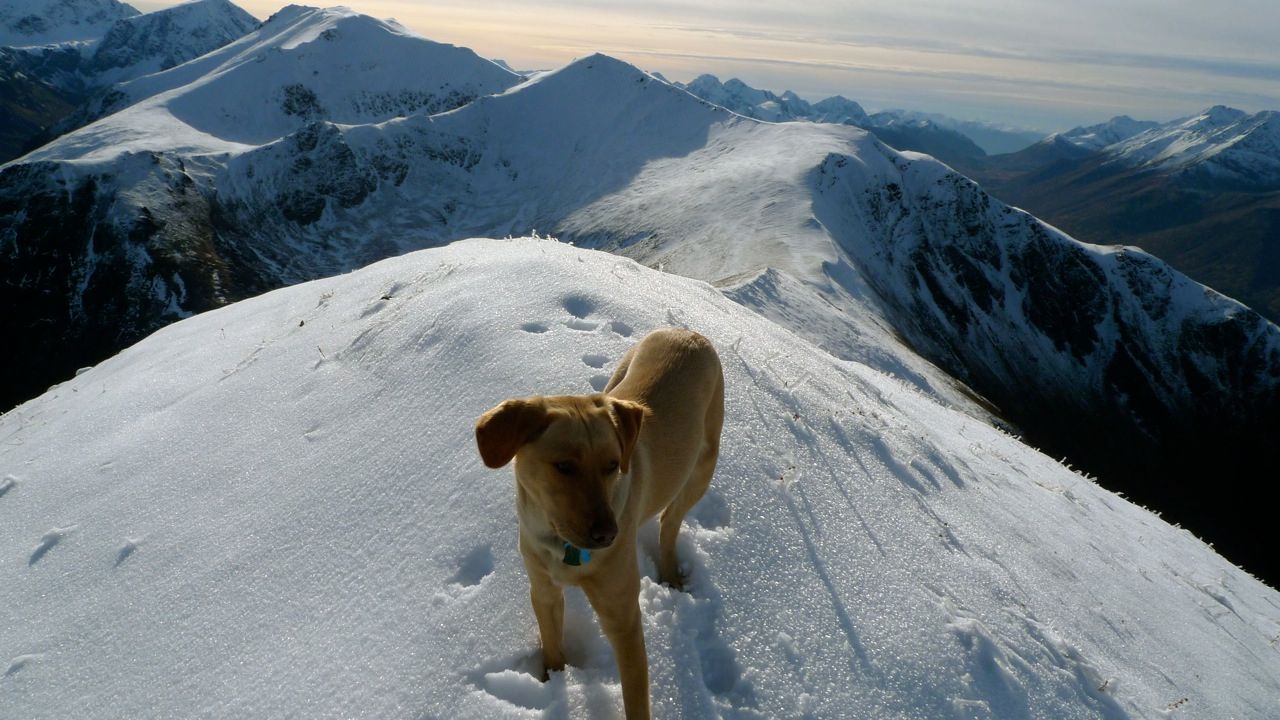 "Go faster you slacker - there's more ridgeline to slay!..."

Hello Alaska range...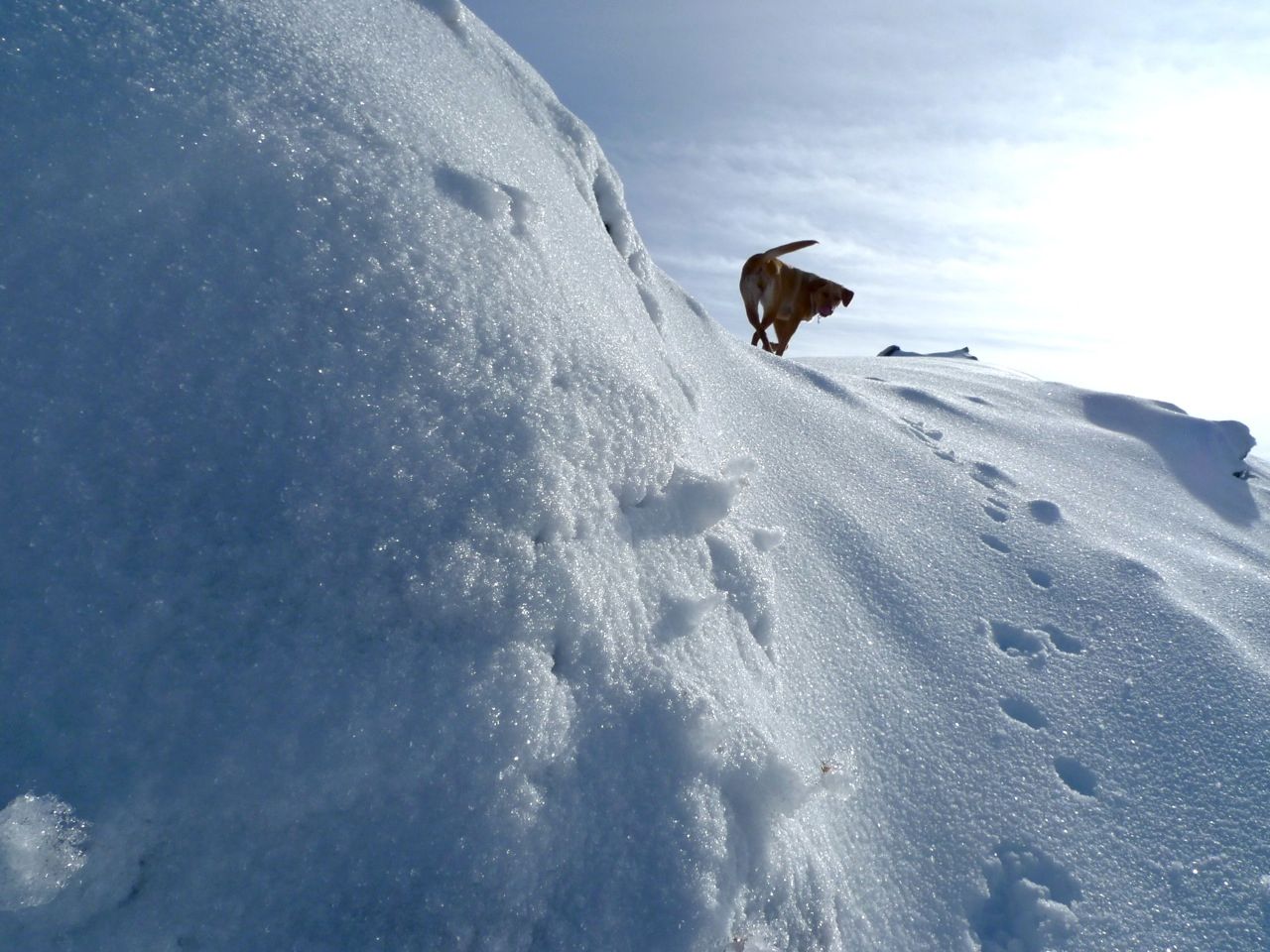 "Hurry up!"

Eagle peak looking all Alpinesque..

We made it to the Triangle pass where I threw in the towel amidst changing weather and a stiff wind, Lucy wanted to go slay Triangle peak but I talked her into chasing Sheep instead. By the time we got down to Symphony lake she was actually starting to show signs of tiring herself...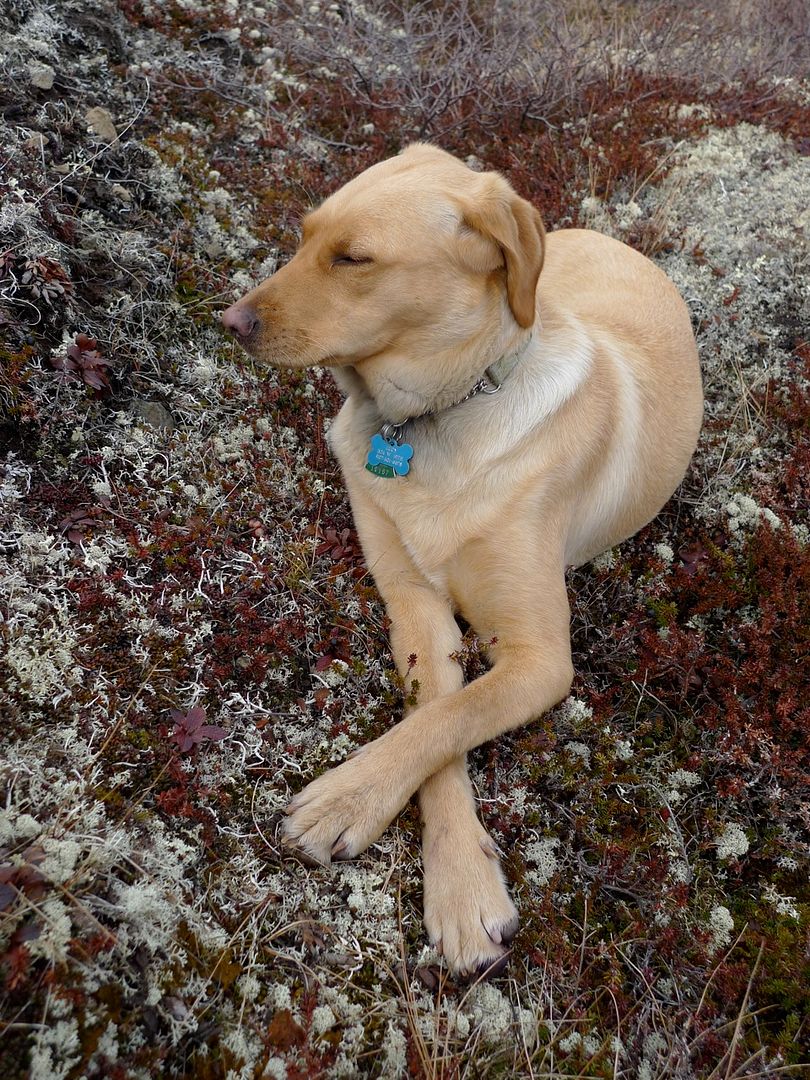 I thought she'd let us just walk the valley out back to the trail head, but nope, no such luck today. She made me gallop.