For the past week or more its been nice and crisp with temps not getting much higher than -10 and frequently dipping to -25 in some parts of town and on the trails. The biking has been great with all the trails totally bomber.
Alpenglow on Denali... never ceases to inspire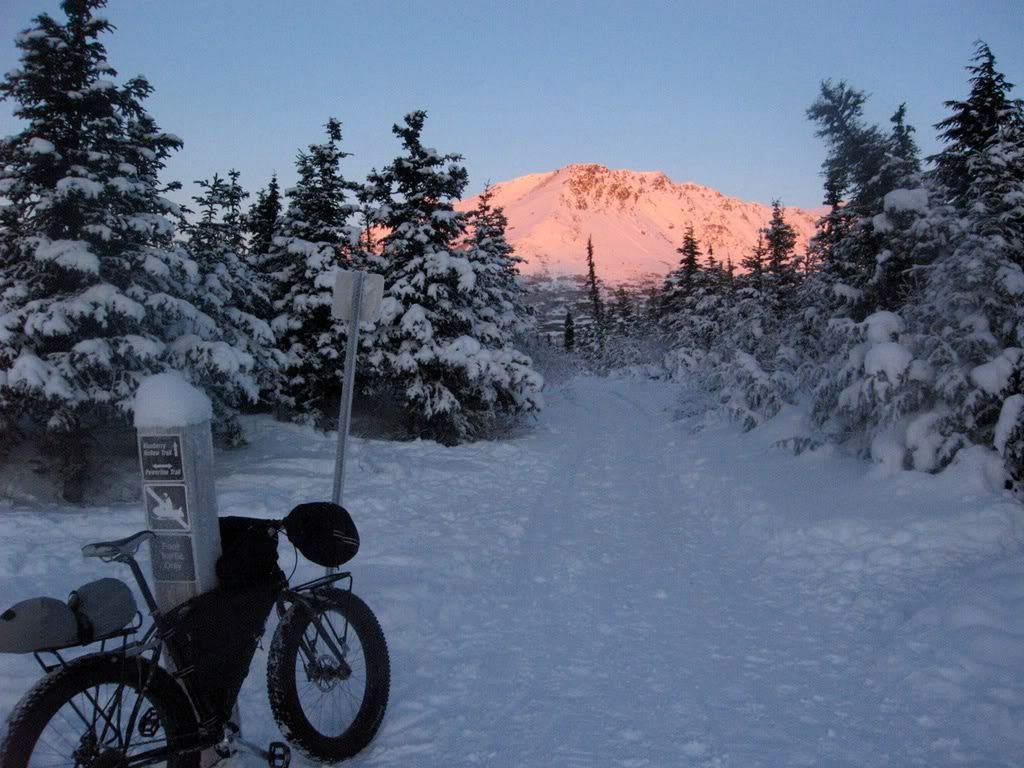 I've learned that my ear band also works great as a nose warmer, sweet, no more face masks.
Threw a front rack on pugs for easier loading. Been riding with extra weight on the bike just because.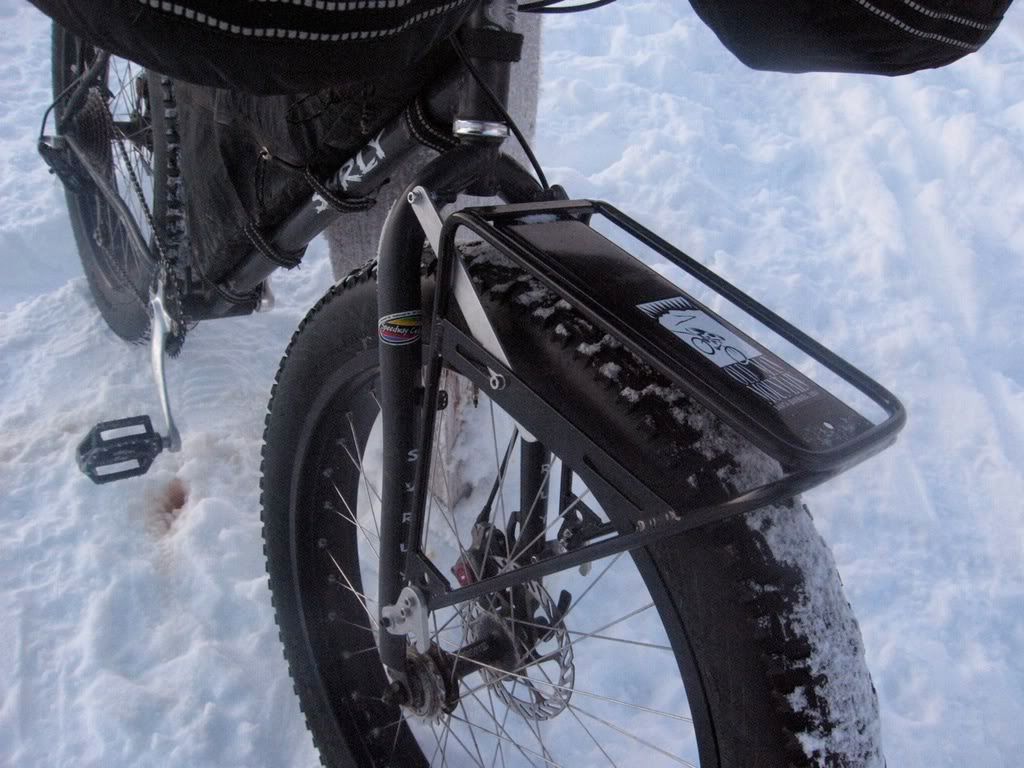 Today though my XT freewheel finally died, after a summer of saltwater imersion and now - 15something temps it just quit engaging. The problem was that I left my allen wrenches in the truck so I couldn't move the brake caliper and do the wheel swap to singlespeed. Oh well, the skateboard/ scooter technique worked to get back and it was mostly downhill.
But anyway.. Did I mention the trails are in Great shape? Just as good and fast as summer.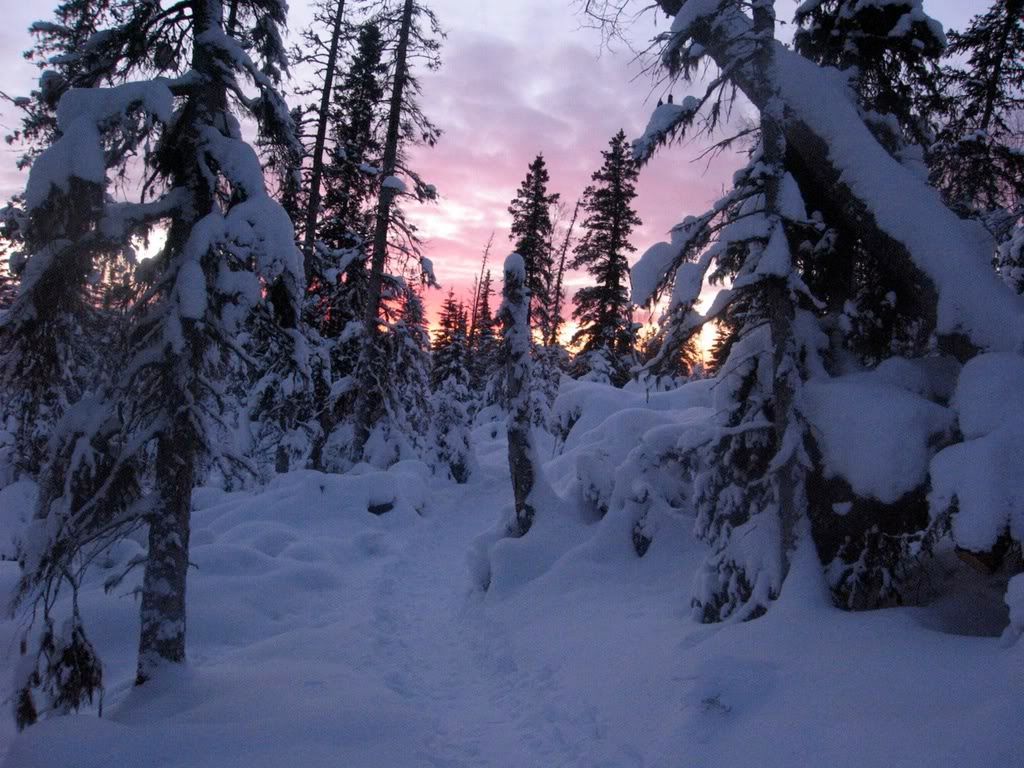 cabin fever? nope not here...