Sleep in, make pancakes, go for a walk.. the usual.
Dan went for a bike ride, he's getting better at the sub zero winter biking thing, he even made himself a nose protector out of scrap fleece today, looked like it worked...
Late afternoon - early evening ride up the trails. Looking at the NWS website showed a big temperature inversion in the hills. What was zero degrees in town was 20-25 degrees up at Glen Alps, downright tropical after a week of -15 and below! in the truck we went for some warmer air.
A Cyclops Alien biker? or a prototype "facelamp"?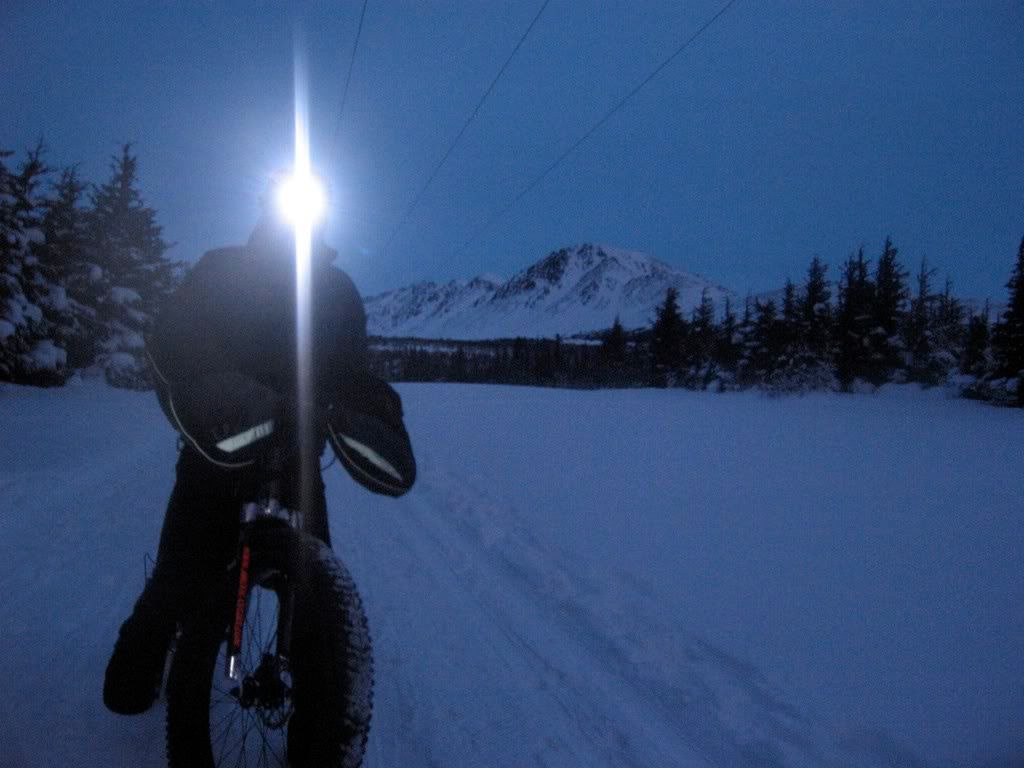 Played around with some time exposures on the way down...
The mysterious shadow biker...
yeah, you know it...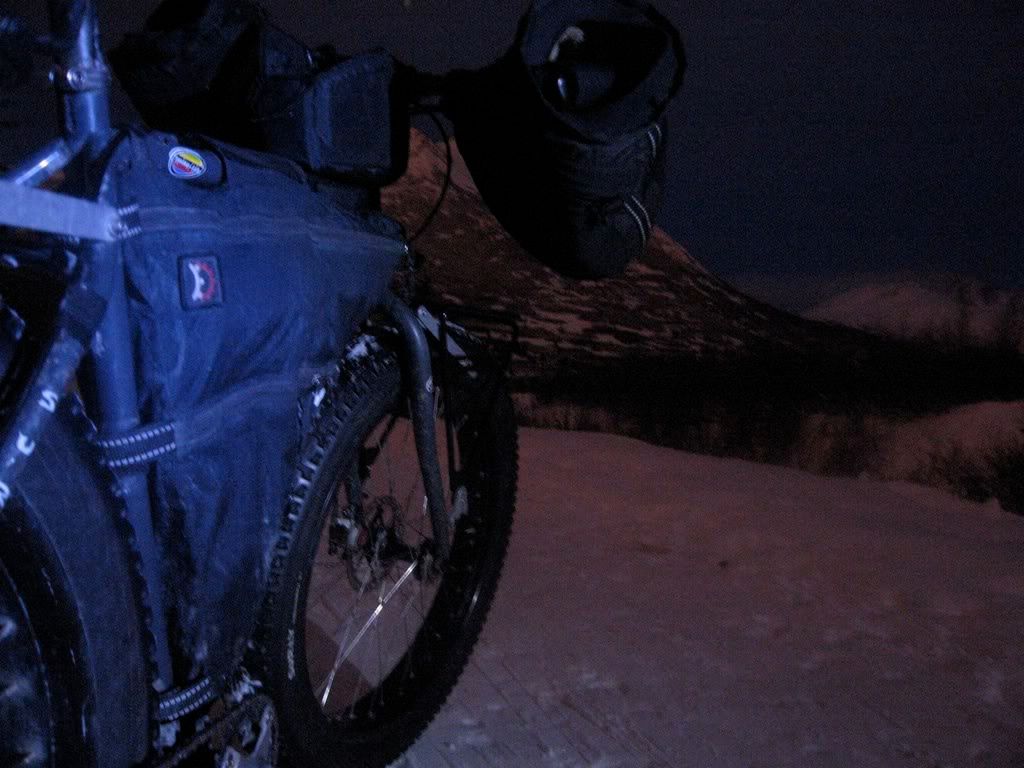 Came home to this critter in the back yard, that's my bedroom window in the back. Looking out it as I write this he still has not moved. I might give him a name if he decides to stick around.. any suggestions? He's a big boy.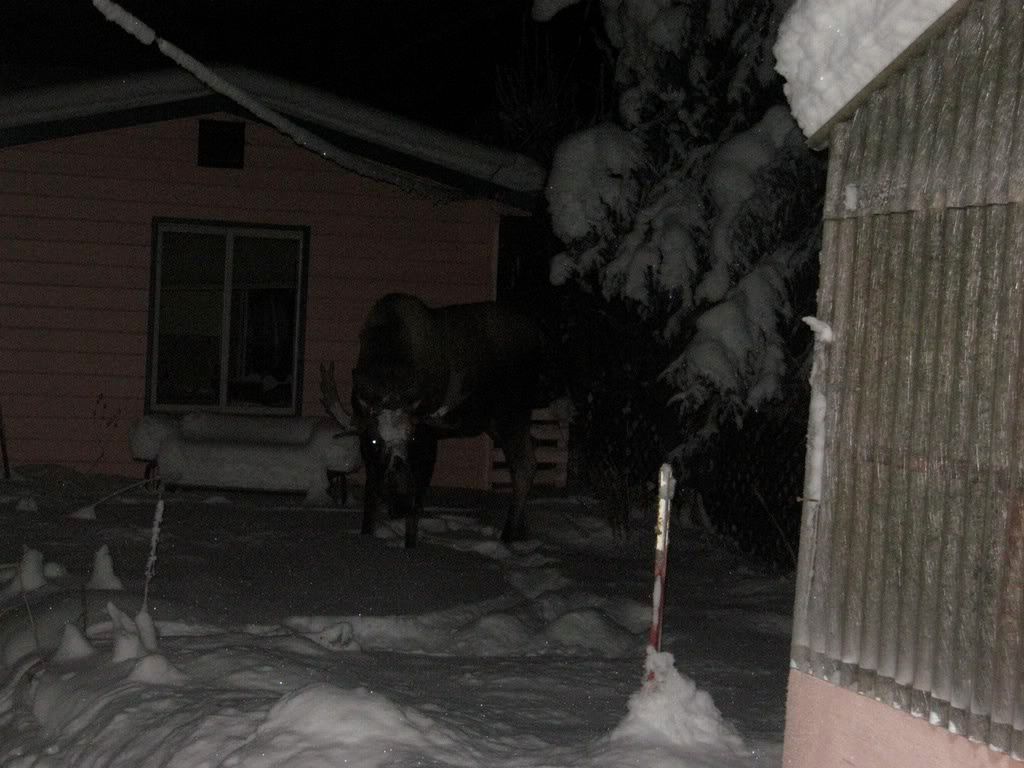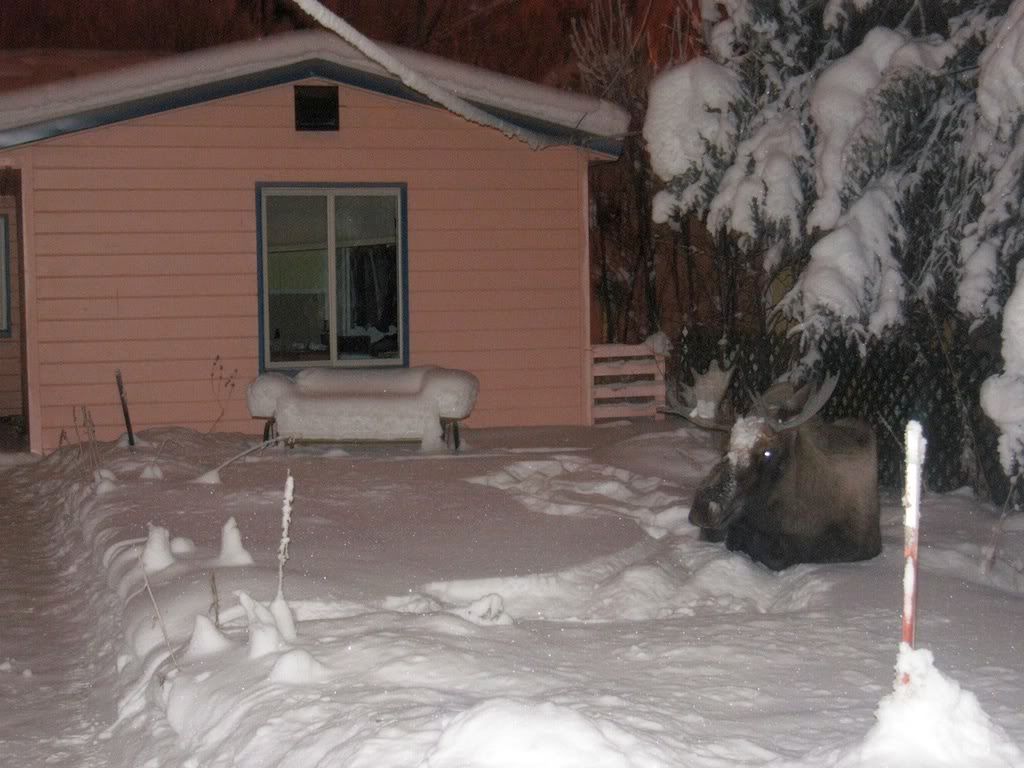 wild animals and a pink house yep.. just another Sunday.