Tuesdays have somehow become my day off. I had plans today to go for a hike and get some other stuff done. When I looked outside to thick, pea soup fog and mist I had a feeling it was one of those days where you can get above it...
With wipers on driving up through borderline rain I started to have second thoughts about my optimism. Top of the Dome trail - thick fog, 1/2 way up knoya same... then it started to happen.
My energy level went through the friggin' roof right about then, let the slaying begin!

On top of Knoya, Lucy was just getting her groove on as well.

Tikishla, one of my favorite front range peaks. We took the ridge to Knoya pass then went straight up the scree face. (not great, but decent)

Luz was stoked about Tikishla, and celebrated by basking in the Indian summer sun.

Next up - East Tanaina. woo hoo, I've never done this one before, no better time like the present. Bombed down scree and traversed the basin to the right side ridge.

From the top of E. Tanaina, West Tainaina was close, but big talus and bolders are not the GPT's 18" tall specialty and we were starting to ponder return options. Humm this looked good....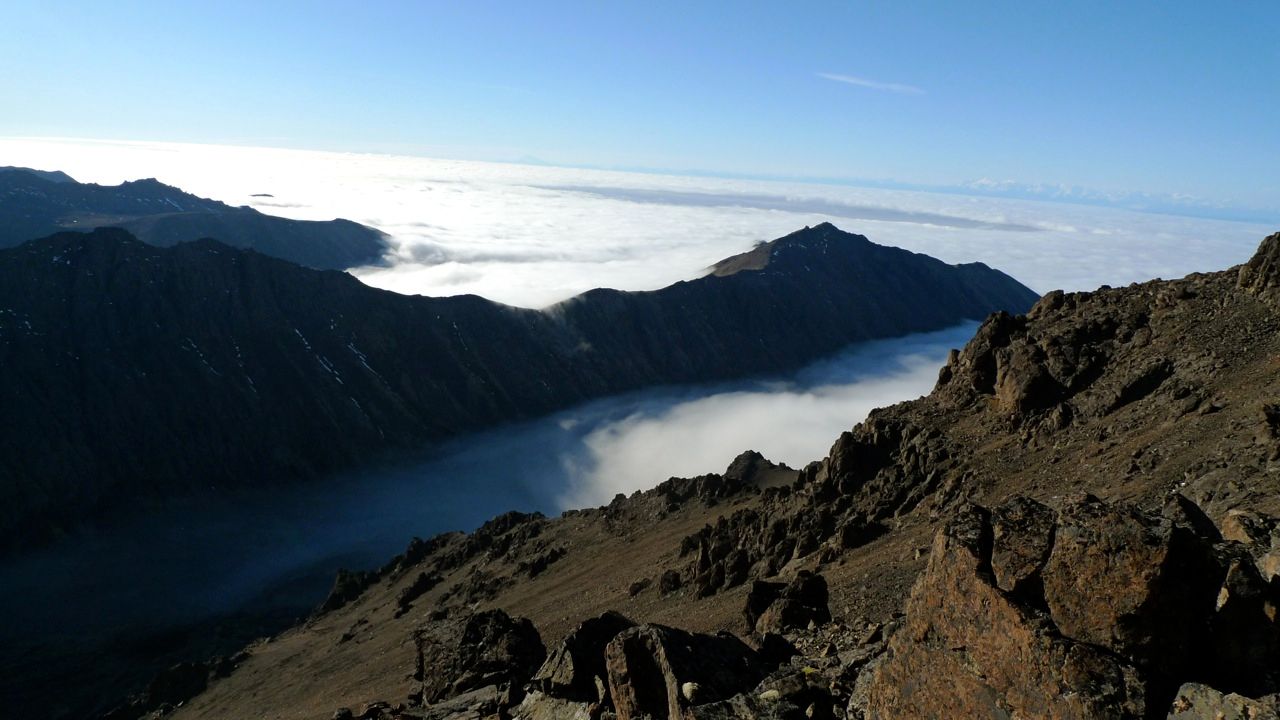 Elliot Ridge and Wolverine finishing via Near Point for a loop, sounds like a plan. but first a big drop to Long Lake..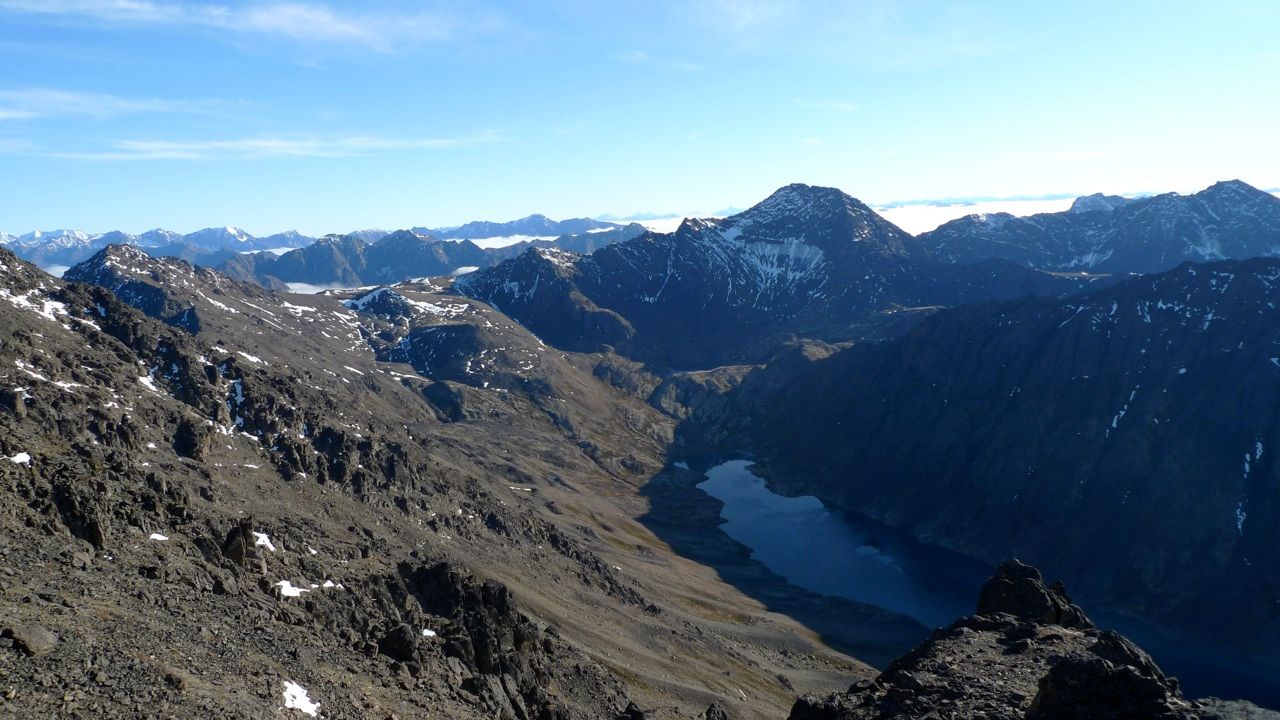 This photo is cool since it views a previous photo I took a few weeks ago in the opposite direction - scroll down.

into the fog again.

up up up to Elliot ridge, starting to hurt a bit now...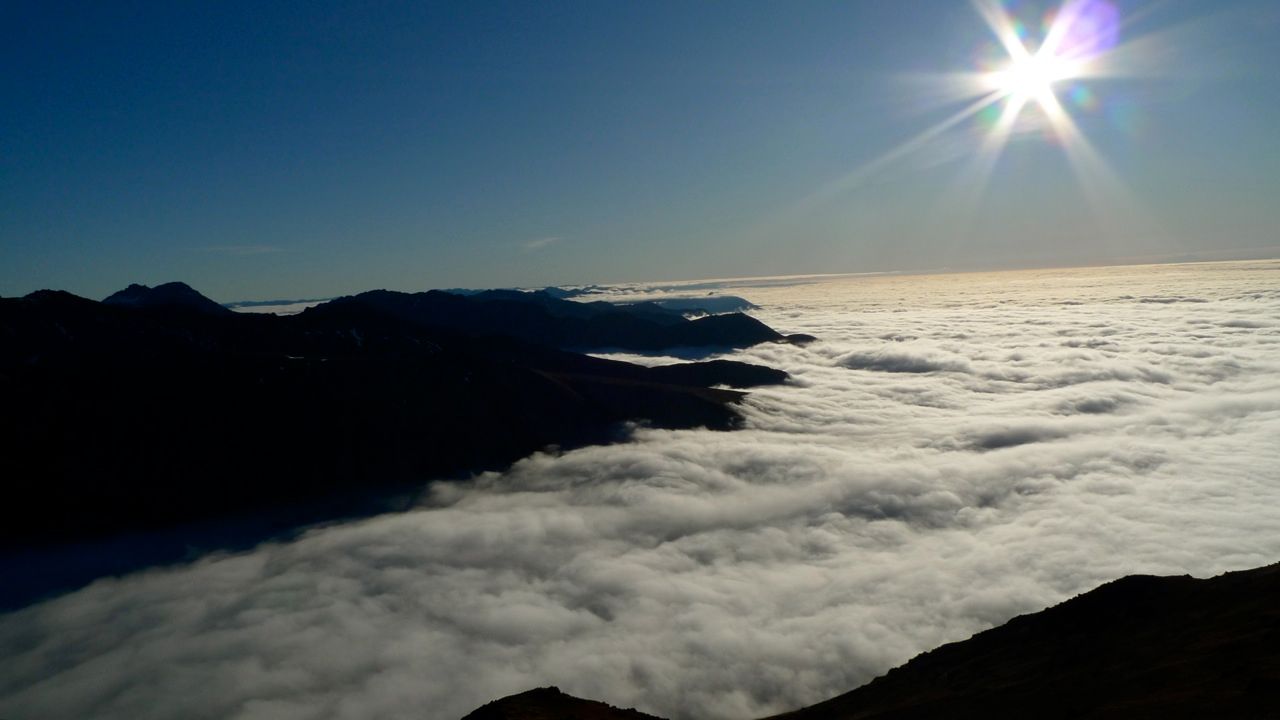 Glen alps area..

Looking back at the first part - Knoya, Tikishla and the Tanaina's

up wolverine, down, up near point down.

Totally giddy.. feeling like I got away with something. But with 8,000 something vert, my feet think otherwise, Lucy is busy researching new pads.