This blog has been boring lately, sorry.
I've just been super busy trying to fit everything in.
Built a new website, making good headway on orders, Skate skiing a ton! Biking a bit, making progress on strength workouts - more on that later.
We had nice new snow, but now its a melt freeze disaster.. these are the "before " photos"
Greg is also letting me try out these sweet new Ti 30 degree sweep bars - First impression = Awesome.
Also been doing some research into buying a house, so lots on my mind.
on a side note Dan got this sweet photo published in Alaska Magazine from our little Swiss trip last year: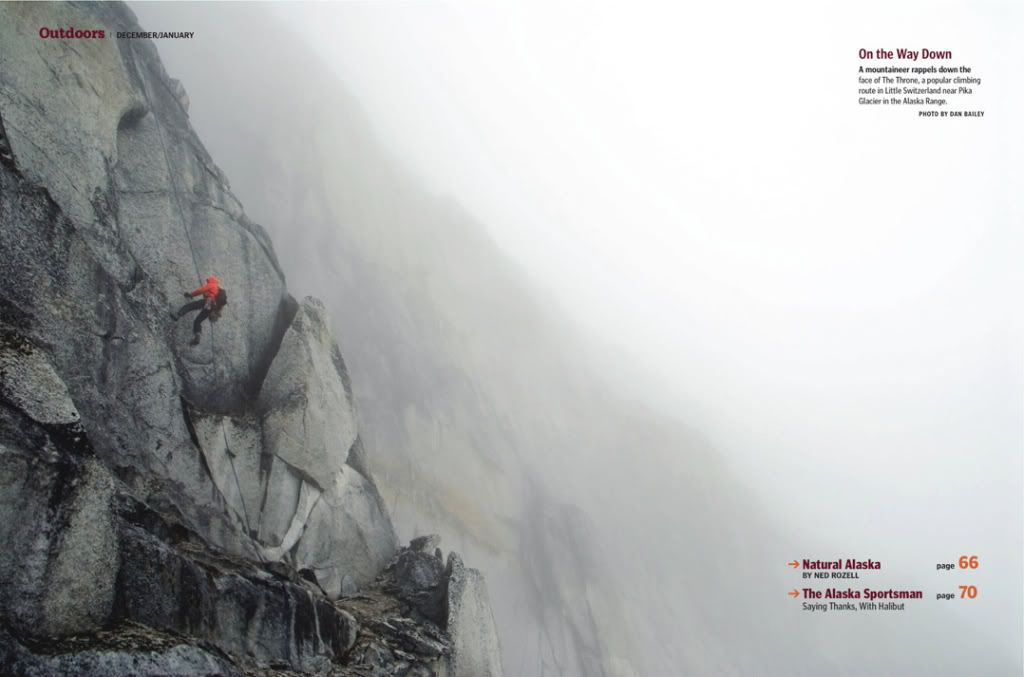 Rappelling in the rain is Fun!