High pressure, clear skies, fresh snow and a full moon, time to go.
Packed up really hastily and was out the door at about 7:30 pm last night. I just wanted to get out of town and didn't care where I ended up.
within 30 seconds of leaving my house I was on the bike trail, I passed 2 people and that was it. Pretty amazing you can ride out of a "downtown" area and get into the hills with only passing two other people. I like Anchorage.
Temps were in the single digits, but keeping warm was no problem grinding away with the freshly packed snow.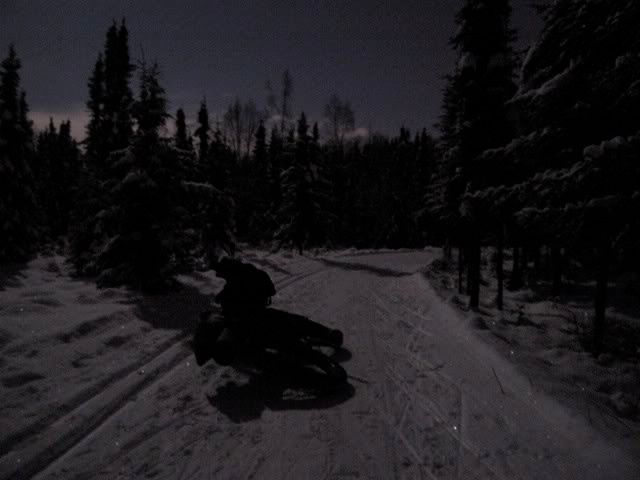 The moon was so bright at times it was almost startling. I never used my headlamp once...
Up the tour trail, to Rovers Run, a nice snowy singletrack.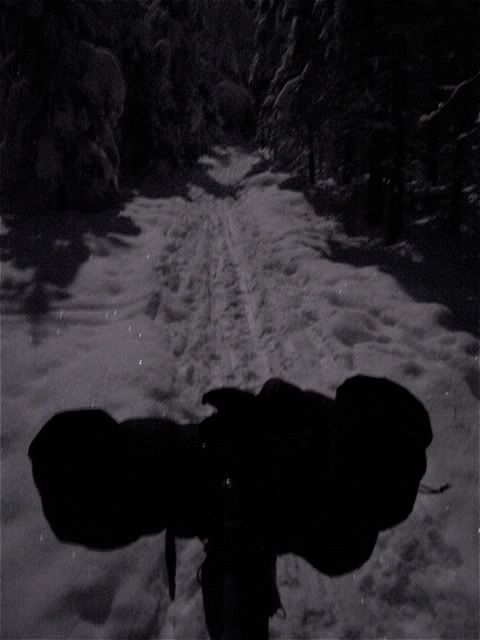 Over to Hillside and an hour + long push up the new trails to get to Prospect heights.
It was getting late at this point, close to midnight. So I found a good spot to trample down and got the stove going. I should have brought a book, that moon.. oh that moon...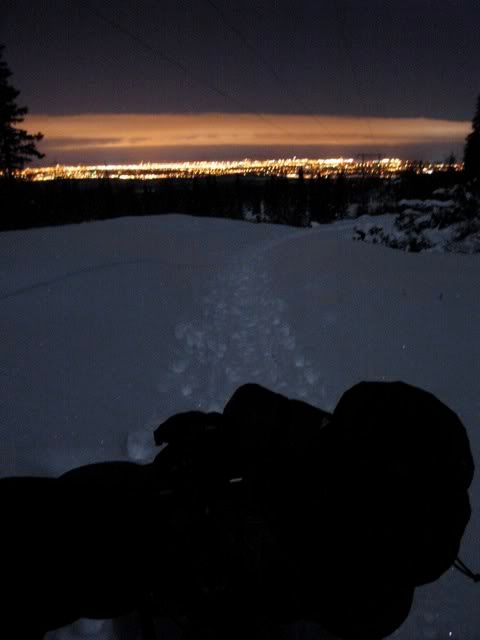 Middle of the night cookie dough feeding kept me nice and warm until 10:00 this morning temp upon waking was 2 degrees.
Just enough time for a well balanced breakfast - one part chocolate covered espresso beans / one part butter, peanut butter, oats chocolate chips...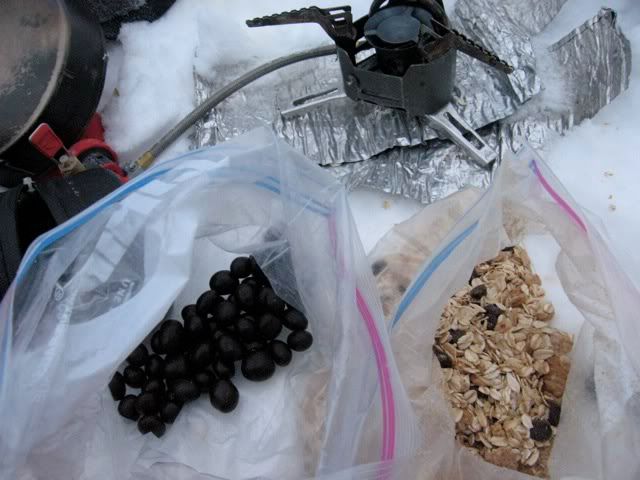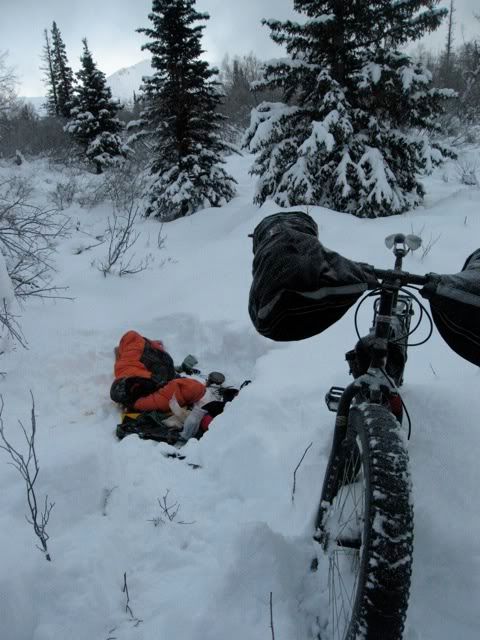 You can't really see it but check out the luxury - 2 pads, my 15 year old 2+lb nice and thick thermarest and a 10mm evazote foam pad. No need to rough it on an emergency overnighter!
Got rolling for the mostly down hill 2 hr ride back home...
Great to get out!