Cold high pressure, time to get into the mountains!
Saturday sun up to sun down. expected more snow up high on the peak but there was actually less than last year 2 weeks earlier (despite there being snow on the ground in Anchorage) Recent cold temps turned the snow to a crust of sugar on top of rock - which isn't the most secure for climbing. oh well. up we went.
On the upper ridge: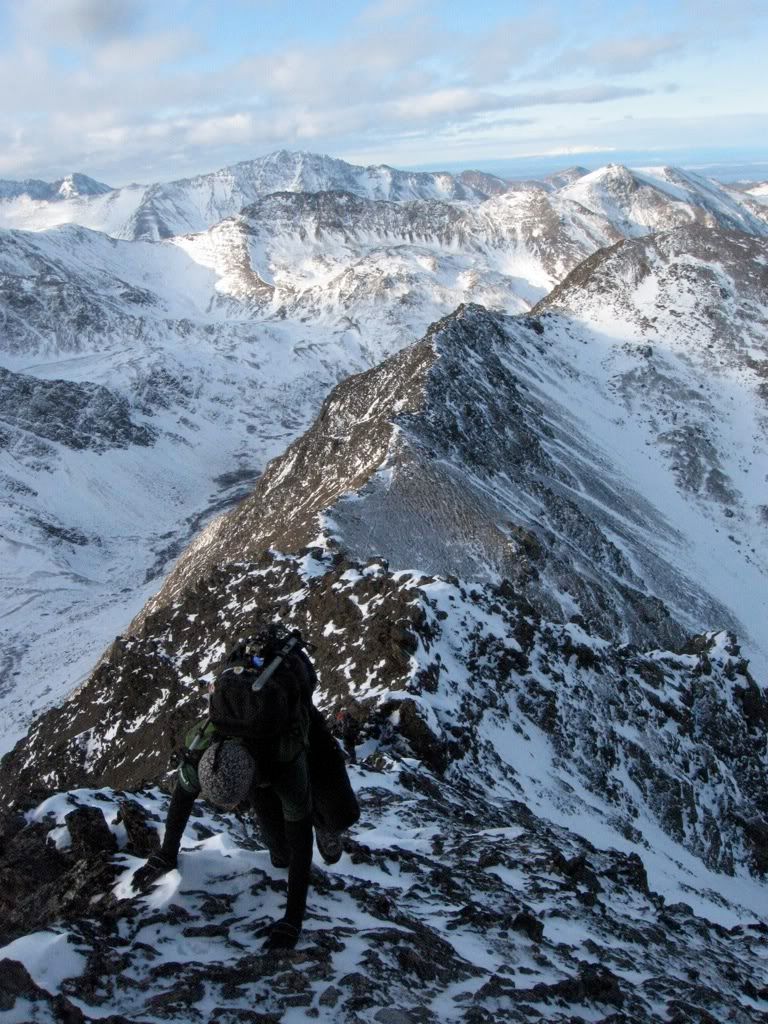 Steve following the traverse:
The route is not the most straight forward, once around the notch at the upper part of the ridge you have to traverse down and around then slog up talus to get to the never ending summit ridge. But with work it always comes...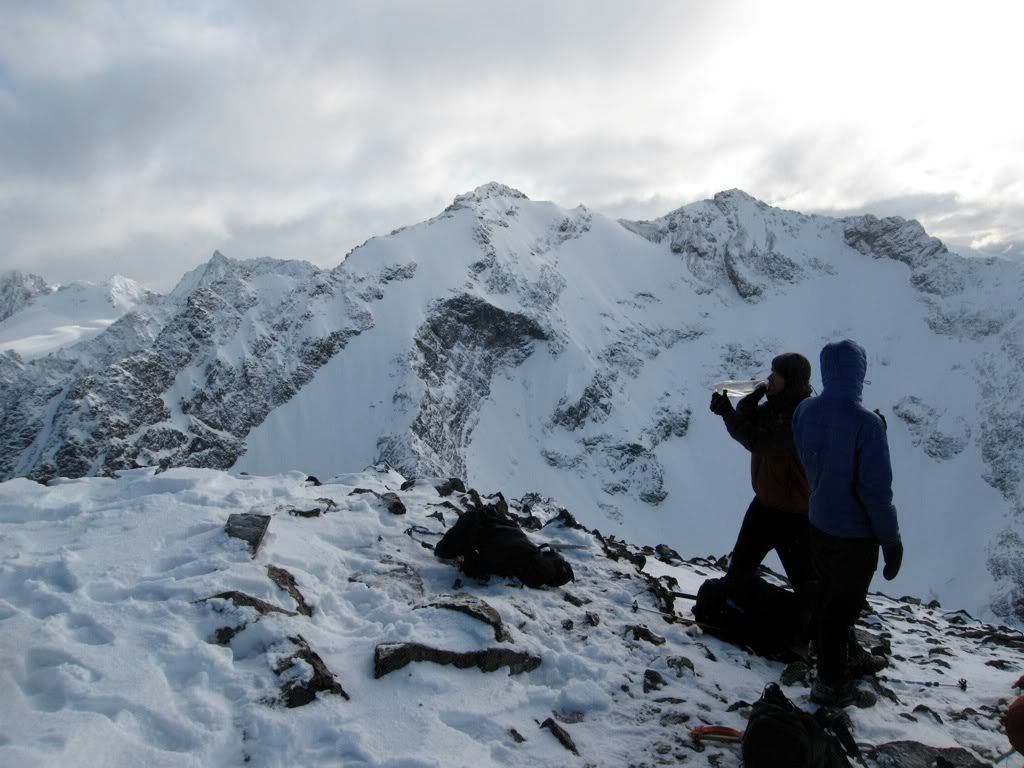 Excellent summit views of
Eagle
, Polar bear,
Flute and Calliope
mmm Flute... looking nice and wintery... always tantalizing.
heading down..
Abby and Steve at the super exposed spot
Dan going "A Cheval": (more on that
here
...)
Abby leaving the upper ridge of Cantata behind: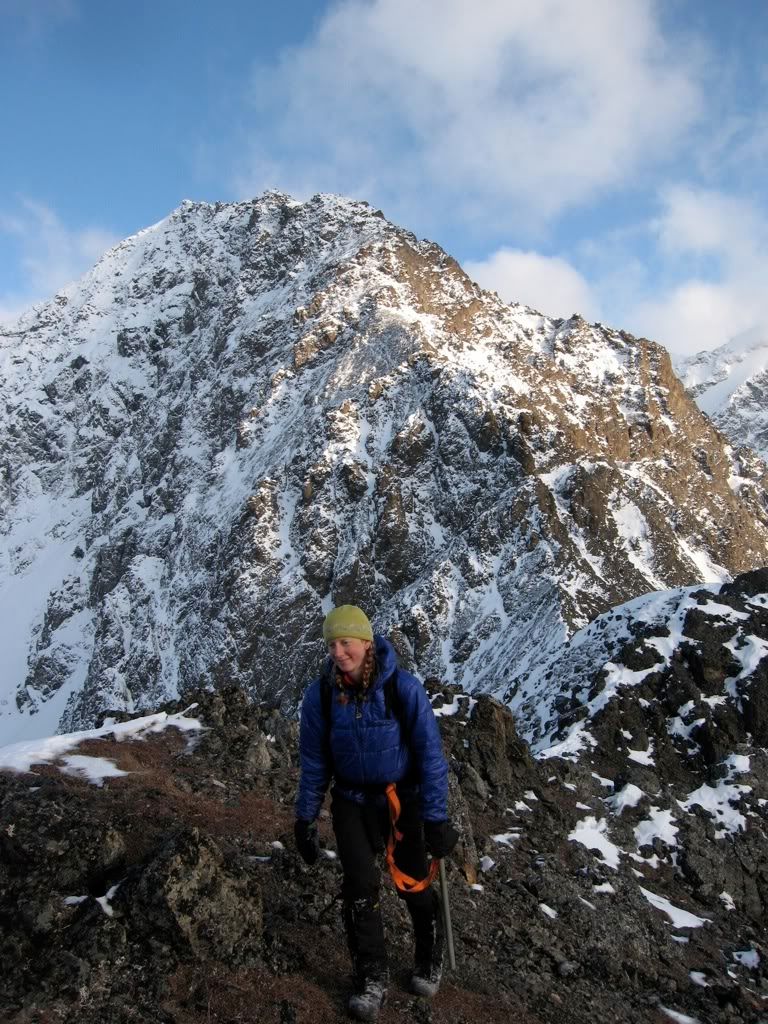 and down down to the lakes. Eagle peak and Cantata in the Alpenglow...
(go ahead and click on this one)
This was my third time up Cantata, I simply love the peaks in the South Fork Valley. Every time I head back there its like returning to a familiar place. Big mountains, only 25 minute drive from home to the trail head. This is why I live here.
on to Sunday..
Blower powder at Hatcher Pass something like 6000' vert. I'm tired. Amazing snow conditions for mid-October. I'm not much of an early season skier because splitboards are expensive and I don't like rocks, but this was just awesome. Brook getting after it: